Indian Catering Home Party Specialists
Are you looking for catering for a party at home, or a small party (50-60 people) in a hall?
We can create a menu for your needs just call Kayden on 0431938939.
We have many options, including Vegetarian, Vegan, North Indian, South Indian and Anglo Indian specialised menu's.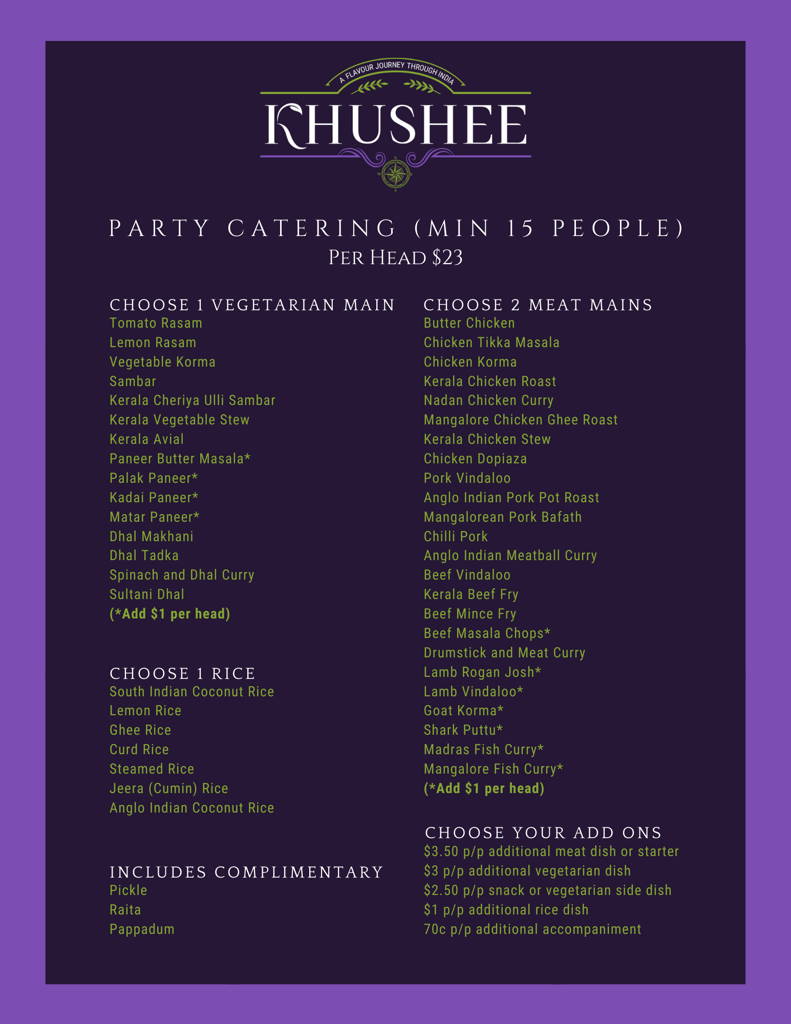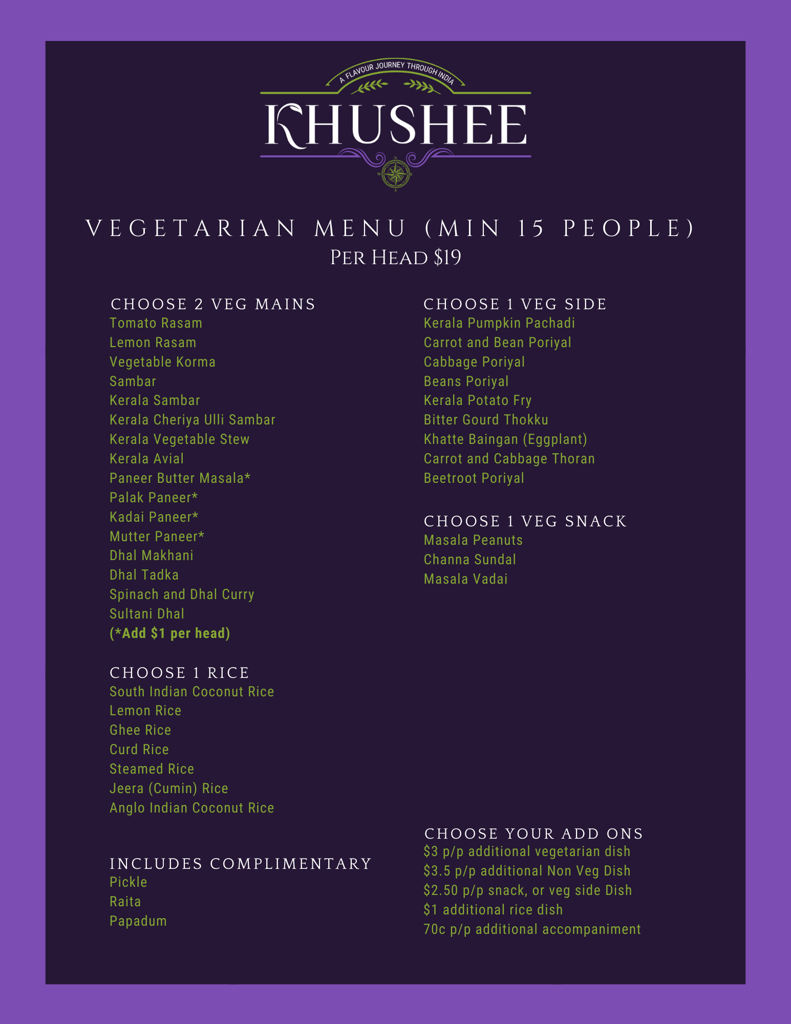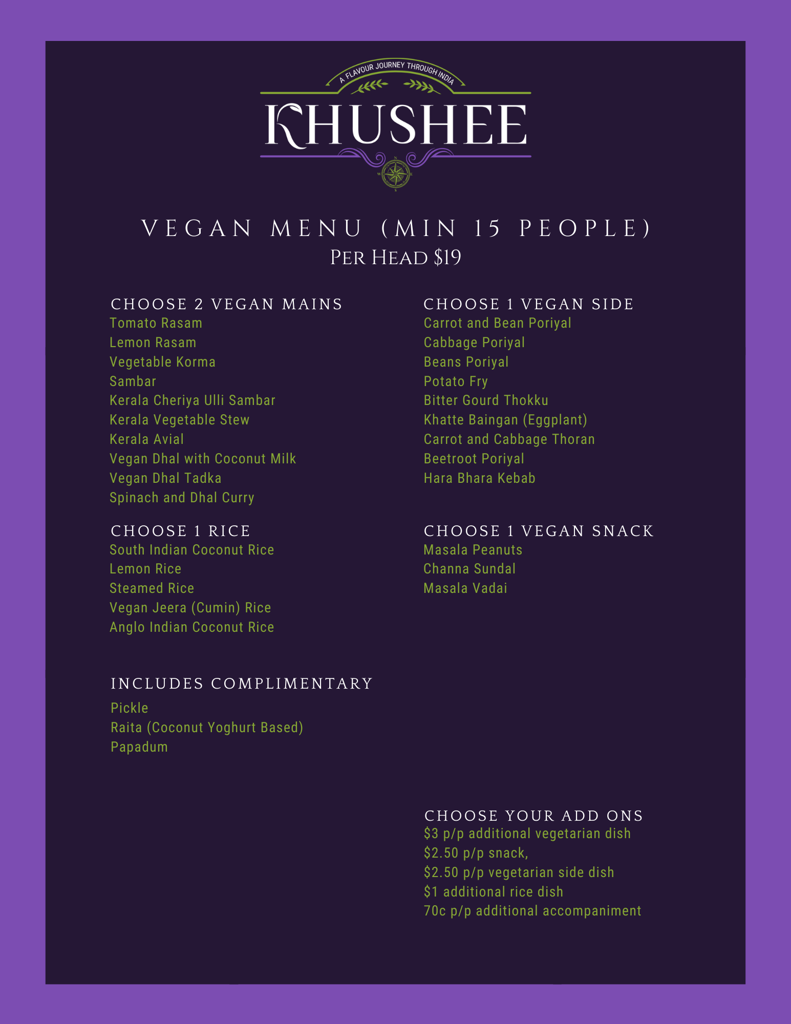 Our Recommended Party Menus