We have all the classic dishes from the famous Anglo Indian cuisine available for your party at home or in the venue of your choice.
Pork Vindaloo, Meat Ball Curry and Coconut Rice (of course with devil chutney), Pork Roast, Beef Masala Chops, Duck in Pulli (Tamarind) sauce.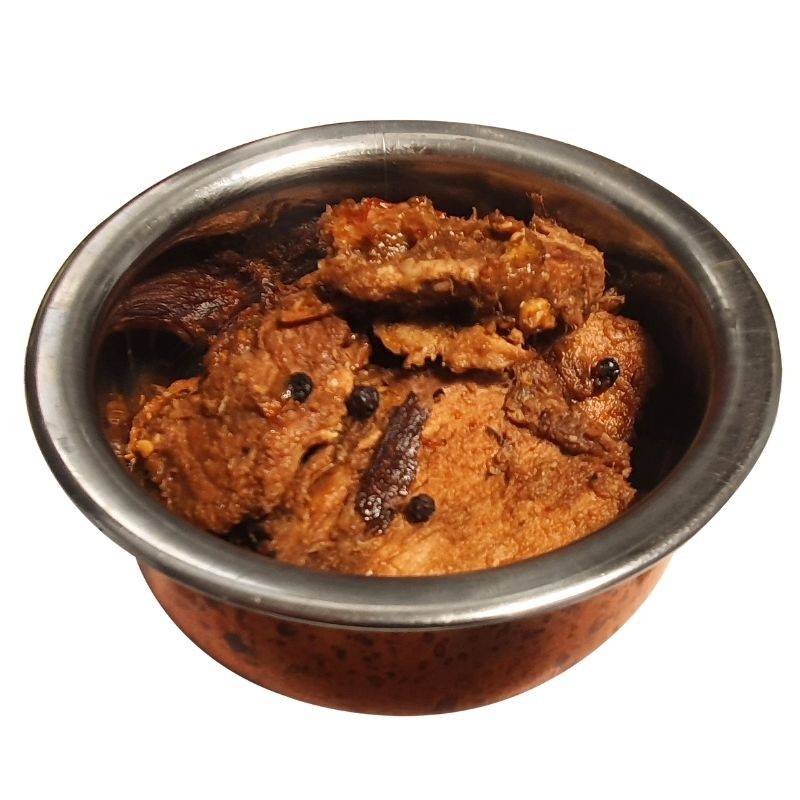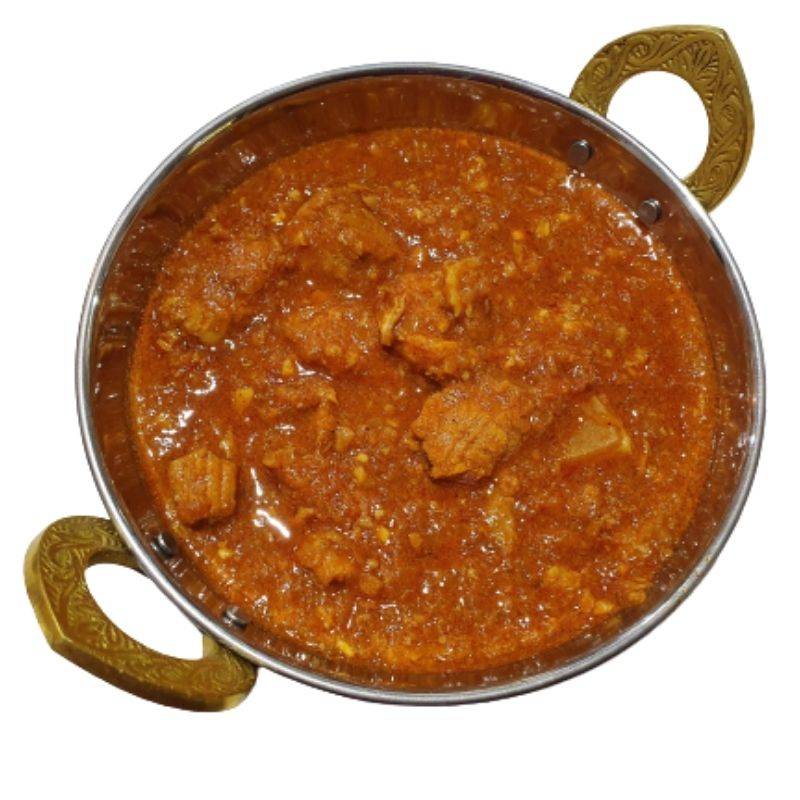 Ball Curry or Meat Ball Curry is a very famous Anglo Indian favourite dish.
Meat balls made from Beef are cooked in a gravy sauce with spices, coconut milk, tomato and onion. Its origins are believed to be from the early Dutch settlers who introduced meat balls in India. Another famous name for this curry was "Bad Word Curry".
This yummy dish is served with coconut rice and devil chutney as a combo on many special occasions or in my case "Mum's Special Sunday Lunch".
Boneless Pork cooked with a melange of Indian spices like cinnamon, cloves, pepper corn and chillies. This mouth-watering dish is served up on any occasion and at any time of the year. These tender slices of Roast Pork can be eaten in a sandwich or roll or with rice or paratha.
In India, contrary to Aussie traditions, Pork Vindaloo is the traditional Vindaloo dish, not Lamb or Beef.
Tender pieces of pork are marinated in red iw vinegar and spices and slow cooked to create a yummy tangy gravy.
Anglo Indian Menu options
Are you planning to host a party with an Anglo Indian cuisine menu?
We can help you to impress your guests with the most authentic Anglo Indian dishes that have been handed down for generations through various influences like my Mum, My Grandmother's recipes, Our Cook Dominic, My aunts and family friends and authors of cook books from our Anglo Indian community.
I'd love to share these dishes with you and your guests.
For $23 a head you can choose
1 vegetarian main, 2 non vegetarian mains, 1 rice
complimentary pappadums, raita and mango pickle.
To add on extra non veg dishes for $3 per head, or $2 a head for each extra vegetarian dish.
If you'd like to order dishes in bulk or you'd like to discuss a custom menu please call me (Kayden) on 0431 938 939
Vegetarian

Cauliflower Cheese Bake
Potato Fry
Cabbage Foogath
Carrot and Beans Foogath
Beetroot Poriyal
Beans Poriyal
Pepper Water
Egg Vindaloo
Non Vegetarian
Meat Ball Curry
Beef Masala Chops
Pork Pot Roast
Pork Vindaloo
Beef Vindaloo
Drumstick and Meat Curry
Bone Pepper Water
Chilli Chicken
Chilli Pork Chilli Beef
Minced Meat Fry
Accompaniments
Devil Chutney
Coconut Rice
Premium Basmati Rice
If you'd like to see other menu options including South Indian, North Indian, Kerala, Mangalore and more click here.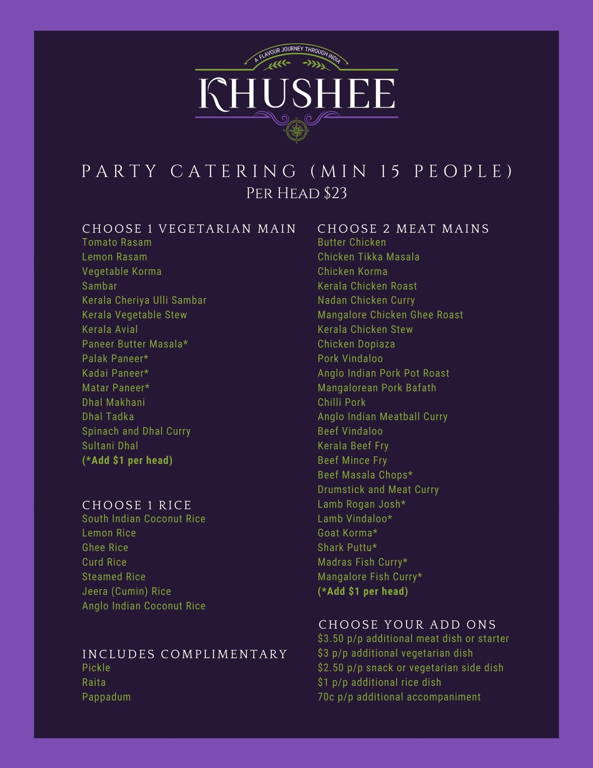 What our customers say about the food
Best Indian food I've ever had in my life. The flavours are amazing, I look forward to ordering again. - Shau
There is no comparison with your food!! Butter chicken is wonderful, and I loved the veggie dish this week. - Shane
Hats off to Khushee again - this lamb vindaloo is magnificent. My belly feels very smug right now. - Kellie